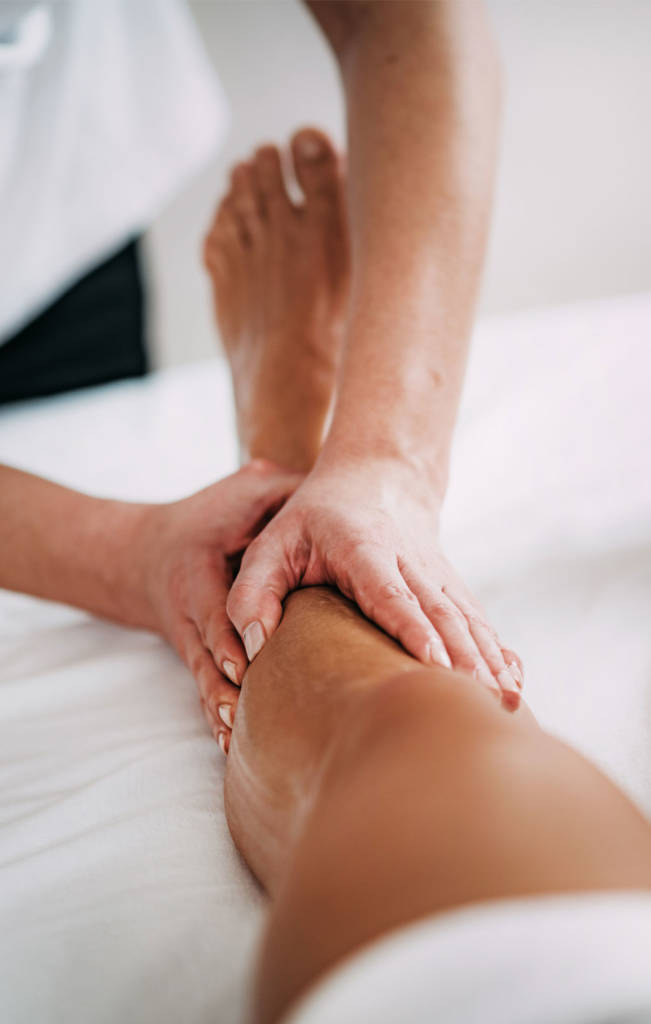 Massage Therapy is a form of health care that treats the body's soft tissues and joints by performing massage techniques to rehabilitate, develop or maintain physical function. Massage therapy is administered by a professional health care provider called a Massage Therapist who has completed a 2,200 hour program which includes orthopaedic assessments, remedial exercise, anatomy, pathophysiology and hydrotherapy. At Active Wellness our massage therapists' objective is to have each client feeling better, enjoy a pain-free active lifestyle and maintain a healthy body. We want every treatment you have with us to be beneficial to your health & ultimately feel actively well.

New clients are always welcome!
No referral is necessary.
If you have any questions you can call or email us at
519-936-1735 • info@activewell.ca
We return inquiries promptly.
We accept Motor Vehicle Accident Claims.
It is recommended that clients see the same therapist at every appointment because:
therapist knows the clients body well & can assess quickly what is normal to abnormal
treatment is more efficient, results are more effective
progress of the treatment is rated more accurately
therapist learns more about the client every treatment
client gains more trust of the therapist
clients can rely on therapist if in need of relief of symptoms or pain

People of all ages and conditions can benefit from massage therapy as it is widely used to treat many conditions including:
Musculoskeletal Injuries e.g. Sprains, Strains, Cruciate and Meniscal injury, Fractures
Overuse Injuries e.g. Tendinitis, Bursitis, Plantar Fasciitis, Shin splints, Frozen shoulder
Sport specific Injuries
Edema, swelling, effusion, poor circulation
Stress
Neurological conditions e.g. Carpal Tunnel Syndrome, Piriformis Syndrome, Thoracic-Outlet Syndrome
Low back pain
Head and Neck e.g. Tension headaches, Migraines, Torticollis, Whiplash
Motor vehicle accidents injuries
Jaw pain e.g. Temporomandibular Joint Dysfunction
Pre/Post Surgery
Postural Dysfunction e.g. Flat feet, Scoliosis, Iliotibial band contracture
Respiratory Pathologies e.g. Asthma, Sinusitis, Chronic Bronchitis, Emphysema
Gastrointestinal Concerns e.g. Constipation, Irritable bowel syndrome
Joint Dysfunctions e.g. Degenerative Disc Disease, Osteoarthritis, Hypo/hypermobility
Prenatal / postpartum conditions
Breast conditions e.g. PMS or post-surgical mastectomy
Palliative conditions e.g. Cancer, ALS
Systemic condition e.g. Fibromyalgia, Chronic Fatigue Syndrome, Multiple Sclerosis
About us
Conveniently located in central London, Ontario to provide professional health care in a relaxing environment. Our experienced and dedicated staff provide effective treatment to all ages for acute and chronic conditions, sports injuries and motor vehicle accident injuries.
Open Hours
Mon-Fri: 8:30 AM – 8:30 PM
Saturday: 10 AM – 5 PM
Sunday: 10 AM – 5 PM
Newsletter