Our Specialists
Meet Our Team
---
All of the massage therapists that practice in the clinic are registered with the College of Massage Therapists of Ontario and practice with a high standard of professionalism & ethics. This is a clinic consisting of passionate providers of health care who are experienced and dedicated to provide effective treatment to all ages for stress relief, repetitive strain, acute and chronic conditions, sports injuries and motor vehicle accident injuries. It is our career and we measure success through the accomplishment of reaching our clients' health and wellness goals.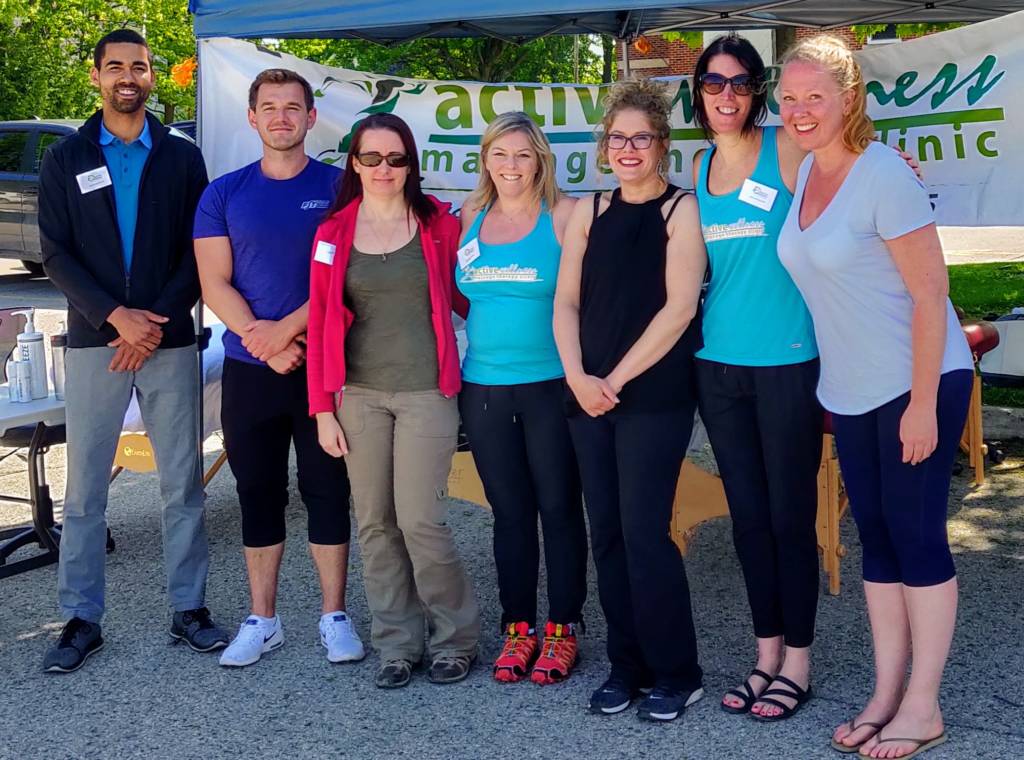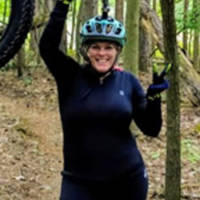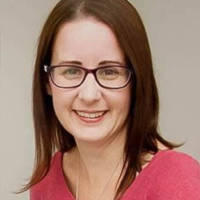 Sheri Denomme
Reiki Master/Teacher, MSW
Dr. Arjun Bali
Chiroprator, Accupuncture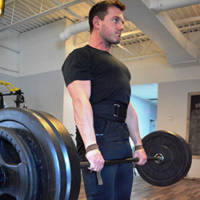 Joe Wiggell
Fascial Stretch Therapist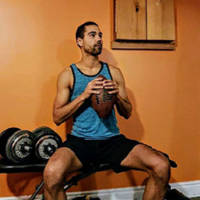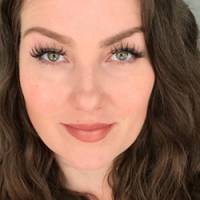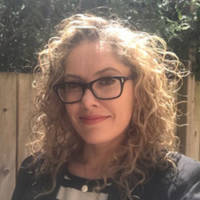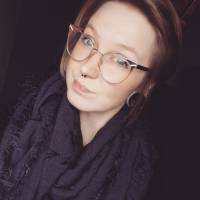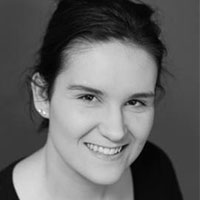 Charlene Watson
RMT, BA
Owner of Active Wellness Massage Therapy Clinic
---
Charlene is a massage therapist and the proud owner of Active Wellness Massage Therapy Clinic.  She developed a natural approach to health care by relying on it as a gymnast in adolescence and sport injuries as an adult.  Knowing that she wanted to help people directly and was fascinated by human anatomy, massage therapy was the perfect career choice. As a massage therapist she has become competent treating cervical nerve impingements, whiplash, sciatica, herniated disk injuries, post orthopedic surgery rehabilitation, concussions, tendinitis, plantar fasciitis, and has a passion for treating children, athletes, doing pregnancy massages and motor vehicle accident claims.
When it comes to finding a massage therapist that can tell you what massage therapy can do for you, the frequency of your massage visits and how many visits it will take for you to get better or feel actively well again Charlene is able to communicate that treatment protocol for you.
In her personal time Charlene's favourite thing to do is to be outdoors and travel. Mountain biking year round on the trails locally and all over Ontario is what she does the most for herself. She also loves to swim, do spin classes, snowshoe, hike, go camping, relax at the beach, cook and be with her family.
"
The purpose of my work is effective treatment, educating my clients about self-care, and encouraging them to maintain optimal health of their body. I am always that therapist recommending home care instructions for clients whether it be stretches, when to use ice or heat, and the do's and do nots that can really make a difference when it comes to self-care
"

She graduated in 2002 from D'Arcy Lane Massage Therapy School and has been registered with the College of Massage Therapists of Ontario since 2002.  She graduated with honours in 2000 from Brock University with a Bachelor of Arts in Community Health. Charlene has also been a member of the London Professionals Group since 2008.
Charlene has been a massage therapist for the following:
2014 LPGA Canadian Pacific Women's Open
2013 World Figure Skating Championships
2011 Canadian Men's Curling Championships – The Brier
2010 Canadian Figure Skating Championships
2007 World Synchronized Figure Skating Championships

2006 Canadian Women's Curling Championships – Scott Tournament of Hearts

2006 LPGA Canadian Women's Open
2001 Canada Summer Games
Sheri Denomme
MSW
Reiki Master/Teacher, MSW
---
Sheri has been practicing Reiki since June 2011 and is a member of the Canadian Reiki Association since 2013. She graduated with a Masters of Social Work in 2007, where she practiced many years doing counseling, group therapy and in community agencies and hospital settings. Most recently she completed the Workplace Wellness and Health Promotion Graduate Certificate Program in 2019, where she is hoping to further reach out to help those in workplaces to create better health and wellness practices. She has continued her learning in the holistic field by further developing her practice in other energy healing such as Chakra Balancing, Crystal Healing, Pranic Healing, and most recently the first level of CranioSacral Therapy.
Sheri continues to use these techniques and learn additional ones so she can better adapt to the changing needs of her clients. She prides herself on connecting personally with each client and tapping into what is going on with them. She helps them work through areas in which they are blocked so that they can alleviate these areas and move forward on aspects of their lives that may have been holding them back previously. She has helped people feel more relaxed and calm, sleep better, feel less pain, take less medication, aided in healing from surgeries, improved health conditions or injuries, and has done Reiki before an IVF treatment to get pregnant and during delivery of a healthy baby boy.
Sheri is especially passionate about working with people in workplaces to alleviate stress, athletes, and with those who live with injuries, chronic pain, headaches, migraines, post concussions symptoms to help them gain optimal health. She personally knows what its like to live with chronic pain, and to work to regain her own health having gone through a MVA resulting in whiplash in the neck and back as well as suffered with concussions. Whatever you may be experiencing, Sheri will show you her caring, empathetic and intuitive nature to help guide you on your path. All that is needed from you is an open mind, heart and a willingness to work with Sheri on creating better health and wellness in your life.
What is Reiki?
Reiki means "Universal Life-force Energy" and is a set of concepts that make up an overall system. Mikao Usui developed this healing system in Kyoto, Japan around 1914, after experiencing a high energy state on the mountain, Kuramayama. A part of this system is a set of 13 main hand positions where hands would be lightly placed on the head, torso and back during Reiki sessions as an aid to help the individual heal mental, emotional, physical, and spiritual aspects of the self. A Reiki Practitioner channels a higher vibrational force to help in balancing your energy. Healers don't use our own energy or manipulate your energy, we just put our hands on you and the Reiki energy goes where it needs to go.

What can one expect in a Reiki session?
Typically, a Reiki session a Reiki Master would place their hands on the body, with a light touch, in series of set hand positions covering the head, torso and back of the client. The individual receiving the session is fully clothed and usually is lying down on a Reiki table. The client may feel warmth, cold, normal body sensations like itchy or stomach growling, which are all normal as your body is responding to the energy. Sessions will last for 30, 60 or 90 minutes depending on the preference of the client.
How can Reiki help me?
Reiki can treat a wide range of things. We all face challenges in our lives with our mental, emotional, physical, or spiritual health and well-being. Through Reiki, a Reiki Master can pinpoint potential areas that are blocked and holding you back in your life. Reiki sessions can help to unblock any of these 7 main chakra areas and help you move through the process of healing aspects of your life, towards an overall balanced self.
Some of the areas Reiki can potentially help you are:
Creating a sense of overall relaxation and well-being
Relieving Stress
Reducing Pain and medication usage
Aiding in healing from injuries and illnesses
Infertility
Creating healthier habits or practices
Moving forward on aspects of your life
Overall balancing your mental, emotional, physical, and spiritual self
Dr. Arjun Bali
Chiroprator, Accupuncture
---
Dr. Arjun Bali is a chiropractor who obtained the degree of Doctor of Chiropractic from CMCC (Canadian Memorial Chiropractic College) in 2019. He also has a Bachelors of Science in biological sciences from the University of Manitoba (2015).
Dr. Bali holds a diploma in Functional Integrated Acupuncture from The Fit Institute. He also holds a diploma in Football Medicine from Federation International de Football Association (FIFA) and is currently serving as an on-field Chiropractor for the Sports Injury & Rehabilitation Centre, a service provider for Ontario Soccer OPDL in London, Ontario.
Dr. Bali is a spine and musculoskeletal specialist who has a special interest in arthritic conditions, spinal stenosis, shoulder impingement, and rotator cuff injuries.
Dr. Bali focuses on the determination of the root causes of his patients' health complaints. He utilizes evidence-based guidelines to assess and communicate diagnoses and treatment plans to his patients.

Educational Achievements:
D.C. (Doctor of Chiropractic), Canadian Memorial Chiropractic College (2019)

Functional Integrated Accupuncture (2019)

FIFA Football Medicine Diploma (2019)

B.Sc. (Biological Sciences), University of Manitoba (2015)
Joe Wiggell
Fascial Stretch Therapist (F.S.T)
---
Joe spent many years with one of Canada's largest fitness organizations and has also worked in London, England with one of the world's most successful personal training companies. His career has seen him develop his own highly successful training role as well as recruiting and training over 200 personal trainers for his company. He has worked with personal trainers all over Canada.
Joe created Kaizen Personal Training which is a product of his 7+ years of personal training experience.
Joe's primary focus is now working with clients one-on-one with his own hybrid blend of resistance training, nutrition coaching and FST. Joe is passionate about educating his clients to achieve sustainable results which leads to a better quality of life.
"
Kaizen embodies continuous small changes resulting in major improvements.
"

Joe has competed at a high level in a multitude of sports. Joe represented Team England in 2003 at the Quebec Worlds Hockey Junior Championships.
Educational Certifications:
Fascial Stretch Therapist Level 2
Metabolic Analytics
Biosignature Practitioner Level 2
DTS Level 1
DTS Assessment & Program Design
DTS Olympic Lifting
Precision Nutrition
CHI iNutrition Pro
Andrew Johnson
RMT
Registered Massage Therapist
---
Andrew has been a massage therapist at Active Wellness since 2017. Andrew graduated from D´Arcy Lane School of Massage Therapy in 2012. Before attending D'arcy Lane, Andrew graduated from Fanshawe College with a Business Marketing Diploma. Discovering a life of constant seated desk/computer work, he decided to take on a new path that involved physical labour, working with people, and helping others. Through Massage Therapy, Andrew is looking to provide effective clinical treatments that will increase the physical and mental well-being of the client.
Andrew has past experience working as a Physiotherapist Assistant and as part of the GoodLife Health Centres Team. He has worked with a variety of clients ranging from athletes to desk workers, working on a variety of conditions including; Low back and neck pain, repetitive strain, rotator cuff injuries, herniated disk, ITB syndrome, scoliosis, thoracic outlet syndrome, and more.
"
The body has the innate ability to heal itself
"

Andrew is currently attending school at the Canadian Academy of Osteopathy. Continuing his journey into finding good health.
Vanessa Hack RMT
Registered Massage Therapist
---
Highly empathetic and friendly Registered Massage Therapist committed to her massage therapy profession. Vanessa offers high quality patient care, professionalism and dedication to her work. She provides excellent customer service, is a strong communicator, trustworthy, enthusiastic, highly organized and accurate, and is committed to exceeding expectations.
Vanessa is knowledgeable of a wide range of massage techniques including Swedish, Deep Tissue, Sport and Prenatal.
Her Certifications and Licenses are Registered Massage Therapist in the Province of Ontario, WHMIS, First Aid, CPR,
"I have the ability to motivate others.
"

Vanessa graduated Fanshawe College in 2019 from the massage therapy program with a Massage Therapy Diploma.
Andrea Wilson
RMT
Registered Massage Therapist
---
Andrea is passionate about helping people feel their very best and provides a nurturing approach centered on the goals of her clients. She graduated from the D'Arcy Lane Institute's school of Massage Therapy in 2001 and has been with Active Wellness Massage Therapy Clinic since 2019.
Andrea stays active on a regular basis as she is an avid walker. She enjoys keeping socially active with family and friends. She also has a love for music, dancing, hiking and connecting with nature.
"
I was once told that if you do something that you love you never have to work a day in your life. I am so very thankful to be doing what I love and to know how true this is!
"

Andrea's Education:
D'Arcy Lane Institute 2001
Prenatal Massage Certification 2009
Hot Stone Massage 2007
First Aid and CPR
Brittany Drover RMT
Registered Massage Therapist
---
For as long as she can remember, massage and touch as a mode of curing the body have been an integral part of Brittany's life. At a very young age, she learned the art of healing through respectful communication between the body and mind.
She graduated from Oxford College in Scarborough, Ontario in June 2019 and is in good standing with the College of Massage Therapists of Ontario.
Brittany uses a combination of slow, precise, intention-focused pressure techniques aimed to release trigger points, hypertonic muscle tissue and adhesions, along with rhythmic breath-guided techniques aimed to calm the mind and in turn release tension and stress held in the body.
She has experience treating ITB friction syndrome, thoracic outlet syndrome, carpal tunnel syndrome, piriformis syndrome, tendinitis, sciatica, headaches, migraines, rotator cuff injuries, plantar fasciitis, and more.
In her spare time, she enjoys accompanying her dog on nature walks, crafting, reading and watching movies.
Kassandra Martin
RMT
Registered Massage Therapist
---
Kassandra is a Registered Massage Therapist and a member of the College of Massage Therapists of Ontario as well as a member of the Registered Massage Therapist Association of Ontario. Kassandra grew up in Grand-Falls, New Brunswick. She later moved to Tupperville with her family. She attended Lambton College in Sarnia, Ontario for Massage Therapy and graduated June of 2017. She has always had an interest in the healing of the human body, which led her to pursue a career as an RMT. She is trained in Trigger Point Therapy, Fascial Release, Pregnancy and Infant massage as well as certified for Therapeutic Ultrasound. She enjoys helping clients heal and relax.
Kassandra believes that massage is a vital part of life and helps the body release any stress and tension it may carry.
About us
Conveniently located in central London, Ontario to provide professional health care in a relaxing environment. Our experienced and dedicated staff provide effective treatment to all ages for acute and chronic conditions, sports injuries and motor vehicle accident injuries.
Open Hours
Mon-Fri: 9 AM – 8 PM
Saturday: 10 AM – 5 PM
Sunday: Closed
Newsletter