Our Specialists
Meet Our Team
---
All of the massage therapists that practice in the clinic are registered with the College of Massage Therapists of Ontario and practice with a high standard of professionalism & ethics. This is a clinic consisting of passionate providers of health care who are experienced and dedicated to provide effective treatment to all ages for stress relief, repetitive strain, acute and chronic conditions, sports injuries and motor vehicle accident injuries. It is our career and we measure success through the accomplishment of reaching our clients' health and wellness goals.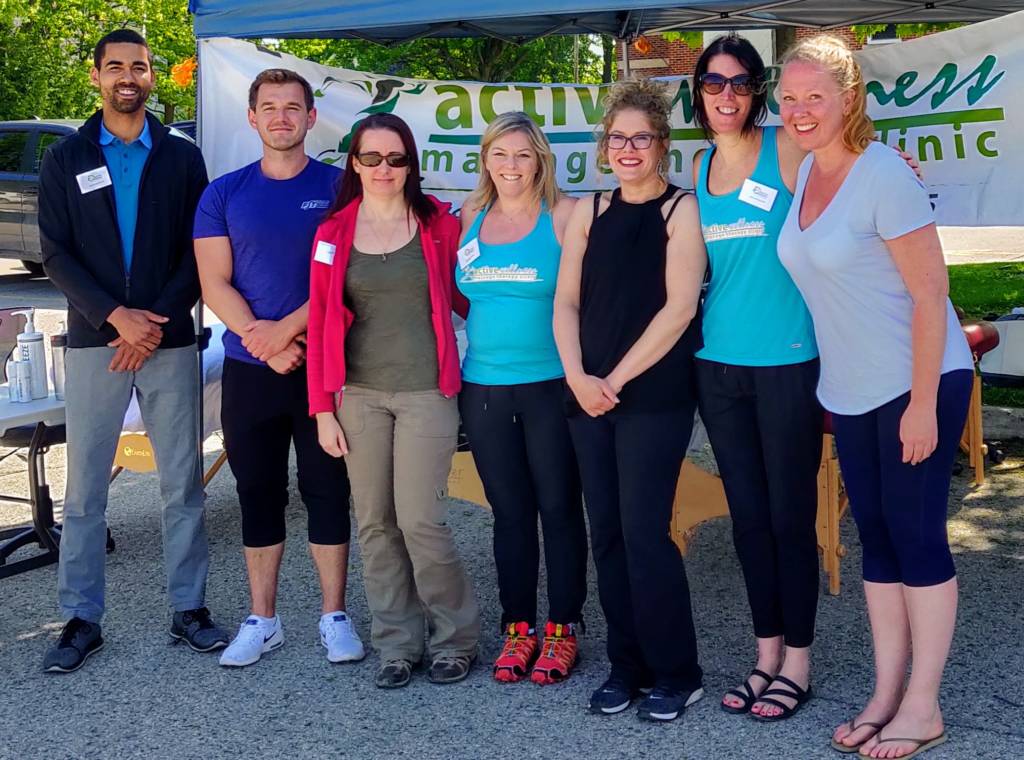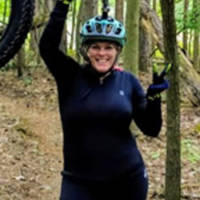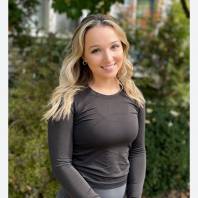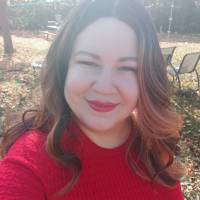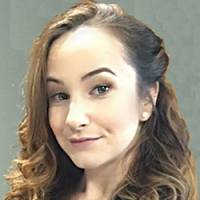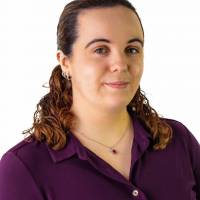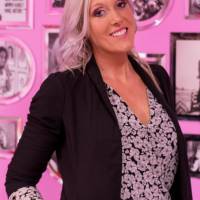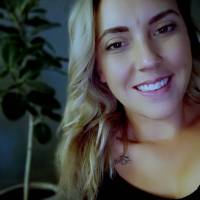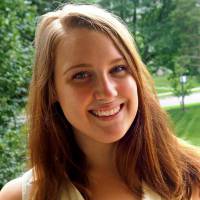 Brydget van Lankveld
DOMP, RMT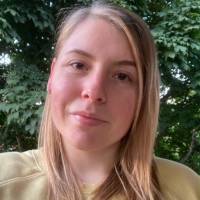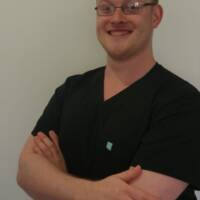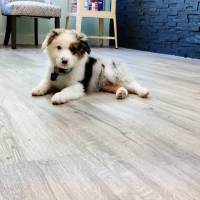 "Digger"
Our Aussie Clinic Dog
Charlene Watson
RMT, BA
Owner of Active Wellness Massage Therapy Clinic
---
Charlene is a massage therapist and the proud owner of Active Wellness Massage Therapy Clinic.  She developed a natural approach to health care by relying on it as a gymnast in adolescence and sport injuries as an adult.  Knowing that she wanted to help people directly and was fascinated by human anatomy, massage therapy was the perfect career choice. As a massage therapist she has become competent treating cervical nerve impingements, whiplash, sciatica, herniated disk injuries, post orthopedic surgery rehabilitation, concussions, tendinitis, plantar fasciitis, and has a passion for treating children, athletes, doing pregnancy massages and motor vehicle accident claims.
When it comes to finding a massage therapist that can tell you what massage therapy can do for you, the frequency of your massage visits and how many visits it will take for you to get better or feel actively well again Charlene is able to communicate that treatment protocol for you.
In her personal time Charlene's favourite thing to do is to be outdoors and travel. Mountain biking year round on the trails locally and all over Ontario is what she does the most for herself. She also loves to swim, do spin classes, snowshoe, hike, go camping, relax at the beach, cook and be with her family.
"
The purpose of my work is effective treatment, educating my clients about self-care, and encouraging them to maintain optimal health of their body. I am always that therapist recommending home care instructions for clients whether it be stretches, when to use ice or heat, and the do's and do nots that can really make a difference when it comes to self-care
"

She graduated in 2002 from D'Arcy Lane Massage Therapy School and has been registered with the College of Massage Therapists of Ontario since 2002.  She graduated with honours in 2000 from Brock University with a Bachelor of Arts in Community Health. Charlene has also been a member of the London Professionals Group since 2008.
Charlene has been a massage therapist for the following:
2014 LPGA Canadian Pacific Women's Open
2013 World Figure Skating Championships
2011 Canadian Men's Curling Championships – The Brier
2010 Canadian Figure Skating Championships
2007 World Synchronized Figure Skating Championships

2006 Canadian Women's Curling Championships – Scott Tournament of Hearts

2006 LPGA Canadian Women's Open
2001 Canada Summer Games
Haleigh O'Neill
Registered Massage Therapist
---
Haleigh graduated in May of 2017 from D'Arcy Lane Institute of Registered Massage Therapy.
She is registered with the College of Massage Therapists of Ontario (CMTO) and is a member of the Registered Massage Therapists Association of Ontario (RMTAO).
She understands pain can be debilitating and exhausting. Haleigh recognizes that it appears in many forms. She knows this is a result of stress, chronic illness or injury and limits your ability to enjoy life's activities.
Armed with experience and knowledge, her goal is to help relieve your pain or discomfort.
Haleigh uses a variety of modalities individualized for you, to stimulate your body's own natural healing process.
"
Together we move toward your continued physical well-being.
"
Carrie Bressette RMT
Registered Massage Therapist
---
Carrie is a recent graduate of the Massage Therapy Program at Fanshawe College and is very excited to join the team. She has worked with clients in a wide age range and with health concerns including central nervous system issues, sports injuries, and general "wear and tear". Carrie has also enjoyed working with expecting mothers.
Even while working with specific impairments and injuries, she incorporates relaxation and breathing into her treatments and believes that stress reduction can aid the recovery process. Carrie uses Swedish techniques, trigger point therapy, fascial techniques and joint mobilizations to relieve pain and stress, as well as, to help to maintain/increase range of motion in her clients. Carrie has taken a course in Indian Head Massage which can help relieve tension headaches and symptoms of whiplash.
Before finding her calling in massage therapy, Carrie has worked in several other physically demanding industries, so she truly understands the importance of optimizing posture and strength to maintain a happy and healthy body.
In her spare time, Carrie enjoys hiking, arts and crafts, cooking and spending time with her family.
In her training and practice, she continues to study and discover a deeper understanding of the body's incredible powers and inherent wisdom in healing.
Carrie welcomes all clients with a compassionate heart and a warm smile.

Britney Nethercott
Registered Massage Therapist
---
Britney was born and raised in London, Ontario. She graduated from Fanshawe College's Massage Therapy program in 2021.
Britney has always been inspired with helping others. She takes this focus into her career as an RMT.  She believes in the importance of treating the whole individual. Britney can provide treatment using a wide rage of techniques including Swedish Massage, Deep Tissue Massage, Stretching and Movement, Fascial work, Trigger Point Therapy, Pre-Natal Massage and Cupping Therapy.
Britney is a member of the Registered Massage Therapists Association of Ontario (RMTAO) and she is in good standing with the College of Massage Therapists of Ontario (CMTO).
Outside of work, Britney loves working on DIY and refurbishing projects, biking or walking on local trails, and also being on the lake with her paddle board.
Ashley Gulka
Registered Massage Therapist
---
Ashley graduated with honors from Canadian Therapeutic College in 2010. After taking a 1.5 Year Maternity leave, she started working from home in May of 2012. She worked in the community of Sioux Lookout as a successful clinic owner for 5 Years, both on her own and with a Chiropractor and Optometrist. Ashley has spent 10 months working in a Premium Fitness facility, in Thunder Bay, ON.; Which has given the opportunity to work with athletes to help with rehabbing various injuries & ailments. Ashley moved to London in 2017 & has worked in different practice settings both clinical and home-based practice. Health and Wellness is a very important part of her life and is something she is passionate in helping people with. Ashley is committed to helping people and motivating them to be the very best version of themselves.
Specializations:

-General Swedish Massage Techniques
-Prenatal/Post-Natal Massage
-Scar Release Therapy
-Treatment & Rehabilitation Plans
-Full body Relaxation Massage
– Microcurrent Point Stimulation Therapy
Personal Interests

-Music (singing)
-Playing with and being with my 2 children
-Exercise/Physical Activity
-Travelling
-Food/Nutrition
-Socializing with friends & Family
-Dancing
Philosophy

Renew, Release, Let Go. Yesterday's gone. There's nothing you can do to bring it back. You can't 'should've' done something. You can only DO something. Renew Yourself. Release that attachment; For Today is a New Day!! Healthy Self = Heal thy self
Elysia Peskar
Registered Massage Therapist
---
Elysia is a presidential honors graduate from Westervelt College Massage
Therapy program in 2020. She is a Registered Massage Therapist with the College of Massage Therapists of Ontario.
She has a passion for making every person who steps foot in her treatment room feel welcome, calm, and relaxed.
Finding the right fit for each client and their individual goals is a rewarding challenge because every person is unique.
Elysia's various massage techniques can have a positive impact on pain management and overall well-being.
Educating clients on homecare and using multiple approaches to best suit your treatment for a positive outcome is important to her.
Elysia has continued education in the Treatment of Sports Injuries, Cupping Therapy and Indian Head massage. She has a yearning for more knowledge to serve you the best that she can and plans to keep learning throughout her career.
Brydget van Lankveld
Osteopathic Manual Practitioner, Registered Massage Therapist
---
Hello, I am Brydget van Lankveld, Registered Massage Therapist and Registered Manual Osteopath.
For clarity, Osteopathy is non-invasive, hands on therapy that focuses on optimizing the body's natural healing mechanisms. By impacting the joints, muscles, nerves and organ systems, Osteopathy aims to align pathways and structures, enabling self-healing. Osteopathy primarily includes Joint Mobilization, Visceral Manipulation and Cranial Osteopathy. Its is calming, gentle, and effective.
Massage Therapy targets the joints and soft tissues of the body to improve biomechanical health and circulation.
I began my studies at the National Academy of Osteopathy, obtaining my Diploma in Osteopathic Manual Practice, and continued my studies at TriOS College where I obtained my Diploma in Registered Massage Therapy.
My passion for Manual Therapy and Natural Health is fueled by a passion for helping others, and my personal experiences in which Natural Health has changed my life and that of the people around me.
Amy Newman
Registered Massage Therapist
---
Amy is a Registered Massage Therapist with the College of Massage therapists of Ontario and is Certified in Cupping Therapy.
She discovered her passion for massage as an aesthetician providing relaxation massage. After leaving the spa industry and working in a factory for years she decided to further her education at Fanshawe in the massage therapy program. With her experience of working in a repetitive job Amy knows how important it is to take care of the body that works for you.
When outside of the clinic Amy finds enjoyment being in the company of family and pet's, or being out in nature.
Massage can assist in many ways including postural awareness, joint health, body mechanics, sleep quality, and recovery time. Amy takes great care in "listening" to the tissue that she treats. Being careful not to over treat areas and allowing for the body to recharge is an important part of her approach to massage.
Connor Rice RMT
Registered Massage Therapist
Connor is a graduate from Fanshawe College Massage Therapy Program. He has large number of massage therapy techniques that he is able to implement with clients to accommodate a vast scope of treatments to ensure clients are receiving care that is suitable and relevant for heir individual needs, be it rehabilitation or relaxation.
Techniques for treatment include cupping therapy, Swedish massage, fascial technique, trigger point therapy, joint mobilizations and stretching.
Connor is available on Mondays, Wednesdays and Sundays. You can book online or call the office to book your appointment.
"Digger"
Aussie Clinic Dog
---
Digger has never worked a day in his life. Digger is the happiest dog you will ever meet and absolutely loves saying hello to people. He's is not in the clinic very often but you may catch him every once in a while.
Interesting fact about Digger is that he is a mountain bike trail dog! He runs alongside his owners often while they bike the trails.
About us
Conveniently located in central London, Ontario to provide professional health care in a relaxing environment. Our experienced and dedicated staff provide effective treatment to all ages for acute and chronic conditions, sports injuries and motor vehicle accident injuries.
Open Hours
Mon-Fri: 8:30 AM – 8:30 PM
Saturday: 10 AM – 5 PM
Sunday: 10:00 AM – 5 PM
Newsletter