Our Specialists
Meet Our Team
---
All of the massage therapists that practice in the clinic are registered with the College of Massage Therapists of Ontario and practice with a high standard of professionalism & ethics. This is a clinic consisting of passionate providers of health care who are experienced and dedicated to provide effective treatment to all ages for stress relief, repetitive strain, acute and chronic conditions, sports injuries and motor vehicle accident injuries. It is our career and we measure success through the accomplishment of reaching our clients' health and wellness goals.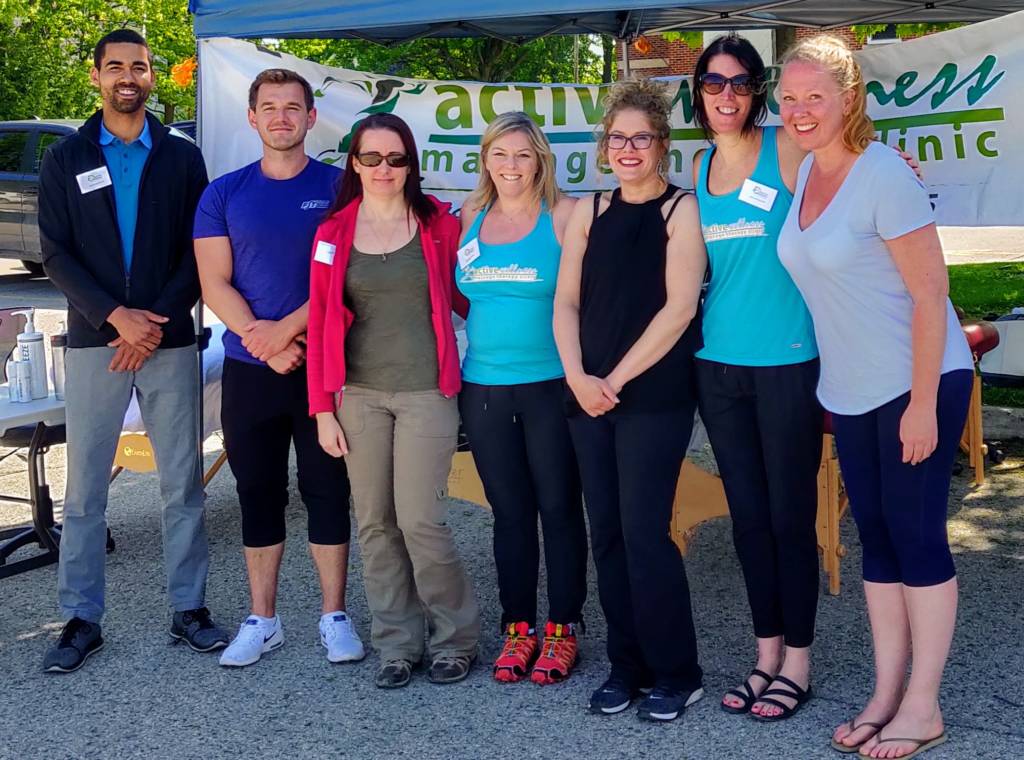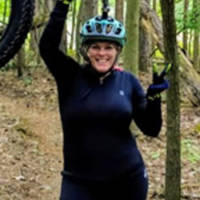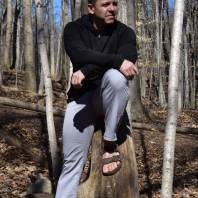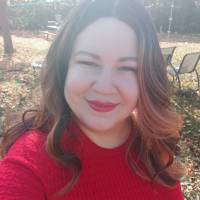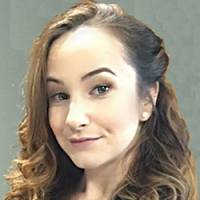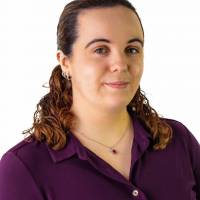 Charlene Watson
RMT, BA
Owner of Active Wellness Massage Therapy Clinic
---
Charlene is a massage therapist and the proud owner of Active Wellness Massage Therapy Clinic.  She developed a natural approach to health care by relying on it as a gymnast in adolescence and sport injuries as an adult.  Knowing that she wanted to help people directly and was fascinated by human anatomy, massage therapy was the perfect career choice. As a massage therapist she has become competent treating cervical nerve impingements, whiplash, sciatica, herniated disk injuries, post orthopedic surgery rehabilitation, concussions, tendinitis, plantar fasciitis, and has a passion for treating children, athletes, doing pregnancy massages and motor vehicle accident claims.
When it comes to finding a massage therapist that can tell you what massage therapy can do for you, the frequency of your massage visits and how many visits it will take for you to get better or feel actively well again Charlene is able to communicate that treatment protocol for you.
In her personal time Charlene's favourite thing to do is to be outdoors and travel. Mountain biking year round on the trails locally and all over Ontario is what she does the most for herself. She also loves to swim, do spin classes, snowshoe, hike, go camping, relax at the beach, cook and be with her family.
"
The purpose of my work is effective treatment, educating my clients about self-care, and encouraging them to maintain optimal health of their body. I am always that therapist recommending home care instructions for clients whether it be stretches, when to use ice or heat, and the do's and do nots that can really make a difference when it comes to self-care
"

She graduated in 2002 from D'Arcy Lane Massage Therapy School and has been registered with the College of Massage Therapists of Ontario since 2002.  She graduated with honours in 2000 from Brock University with a Bachelor of Arts in Community Health. Charlene has also been a member of the London Professionals Group since 2008.
Charlene has been a massage therapist for the following:
2014 LPGA Canadian Pacific Women's Open
2013 World Figure Skating Championships
2011 Canadian Men's Curling Championships – The Brier
2010 Canadian Figure Skating Championships
2007 World Synchronized Figure Skating Championships

2006 Canadian Women's Curling Championships – Scott Tournament of Hearts

2006 LPGA Canadian Women's Open
2001 Canada Summer Games
Haleigh O'Neill
Registered Massage Therapist
---
Haleigh graduated in May of 2017 from D'Arcy Lane Institute of Registered Massage Therapy.
She is registered with the College of Massage Therapists of Ontario (CMTO) and is a member of the Registered Massage Therapists Association of Ontario (RMTAO).
She understands pain can be debilitating and exhausting. Haleigh recognizes that it appears in many forms. She knows this is a result of stress, chronic illness or injury and limits your ability to enjoy life's activities.
Armed with experience and knowledge, her goal is to help relieve your pain or discomfort.
Haleigh uses a variety of modalities individualized for you, to stimulate your body's own natural healing process.
"
Together we move toward your continued physical well-being.
"
Carrie Bressette RMT
Registered Massage Therapist
---
Carrie is a recent graduate of the Massage Therapy Program at Fanshawe College and is very excited to join the team. She has worked with clients in a wide age range and with health concerns including central nervous system issues, sports injuries, and general "wear and tear". Carrie has also enjoyed working with expecting mothers.
Even while working with specific impairments and injuries, she incorporates relaxation and breathing into her treatments and believes that stress reduction can aid the recovery process. Carrie uses Swedish techniques, trigger point therapy, fascial techniques and joint mobilizations to relieve pain and stress, as well as, to help to maintain/increase range of motion in her clients. Carrie has taken a course in Indian Head Massage which can help relieve tension headaches and symptoms of whiplash.
Before finding her calling in massage therapy, Carrie has worked in several other physically demanding industries, so she truly understands the importance of optimizing posture and strength to maintain a happy and healthy body.
In her spare time, Carrie enjoys hiking, arts and crafts, cooking and spending time with her family.
In her training and practice, she continues to study and discover a deeper understanding of the body's incredible powers and inherent wisdom in healing.
Carrie welcomes all clients with a compassionate heart and a warm smile.

Britney Nethercott
Registered Massage Therapist
---
Britney was born and raised in London, Ontario. She graduated from Fanshawe College's Massage Therapy program in 2021.
Britney has always been inspired with helping others. She takes this focus into her career as an RMT.  She believes in the importance of treating the whole individual. Britney can provide treatment using a wide rage of techniques including Swedish Massage, Deep Tissue Massage, Stretching and Movement, Fascial work, Trigger Point Therapy, Pre-Natal Massage and Cupping Therapy.
Britney is a member of the Registered Massage Therapists Association of Ontario (RMTAO) and she is in good standing with the College of Massage Therapists of Ontario (CMTO).
Outside of work, Britney loves working on DIY and refurbishing projects, biking or walking on local trails, and also being on the lake with her paddle board.
Santiago Ramirez RMT
Registered Massage Therapist
---
Santiago was born in Colombia and moved to London, ON as a child 32 years ago. He is bilingual, speaking fluently in both Spanish and English. Santiago graduated from Fanshawe College in 1996 with a degree in General Arts and Science. After achieving his degree, he went on to spend some time travelling through Europe. Santiago's interests in fitness and the human body lead him to study massage therapy at Lambton College, graduating in 2011. He has a wonderful volunteer experience, such as the 2015 Panamerican Games and is currently an active volunteer with Project Hope in London. He recently completed an intensive program in BodyMind coaching in 2020.
Santiago's experience in clinics, hospitals and spa settings has instilled a strong belief in an integrated patient focused approach. He recognizes the importance of empowering his patients with education and the necessary tools to assist them on their path to recovery. He uses a number of techniques to manage pain, increase range of motion, decrease stress, repair muscle tissue, and improve circulation. Some of the modalities that Santiago uses in his practice are: therapeutic cupping, tapping, hydrotherapy, swedish massage, lymphatic drainage, myofascial release and Reiki. He also utilizes strengthening and stretching exercises to assist in the recovery of injury as well as postural adjustments.
Santiago is passionate about improving the quality of care of his patients by providing innovative treatment solutions. He continually seeks to expand his knowledge and expertise through educational seminars, courses and collaborations with fellow health professionals.
While not at work, Santiago loves spending time with his 3 children. He is an avid outdoorsman and loves canoeing, hiking, beach volleyball and soccer. Oftentimes you can find him rollerblading with his dog Toro around his neighbourhood.
Check out the wall size map of the world in his office where he pins the places he has visited and where his patients are from.
Office hours:
Mondays: 8:30am to 12:00pm and 6:00-8:30pm
Tuesdays: 8:30am to 12:00pm and 6:00pm -8:30pm
About us
Conveniently located in central London, Ontario to provide professional health care in a relaxing environment. Our experienced and dedicated staff provide effective treatment to all ages for acute and chronic conditions, sports injuries and motor vehicle accident injuries.
Open Hours
Mon-Fri: 8:30 AM – 8:30 PM
Saturday: 10 AM – 5 PM
Sunday: 10:00 AM – 5 PM
Newsletter