Our Specialists
Meet Our Team
---
All of the massage therapists that practice in the clinic are registered with the College of Massage Therapists of Ontario and practice with a high standard of professionalism & ethics. This is a clinic consisting of passionate providers of health care who are experienced and dedicated to provide effective treatment to all ages for stress relief, repetitive strain, acute and chronic conditions, sports injuries and motor vehicle accident injuries. It is our career and we measure success through the accomplishment of reaching our clients' health and wellness goals.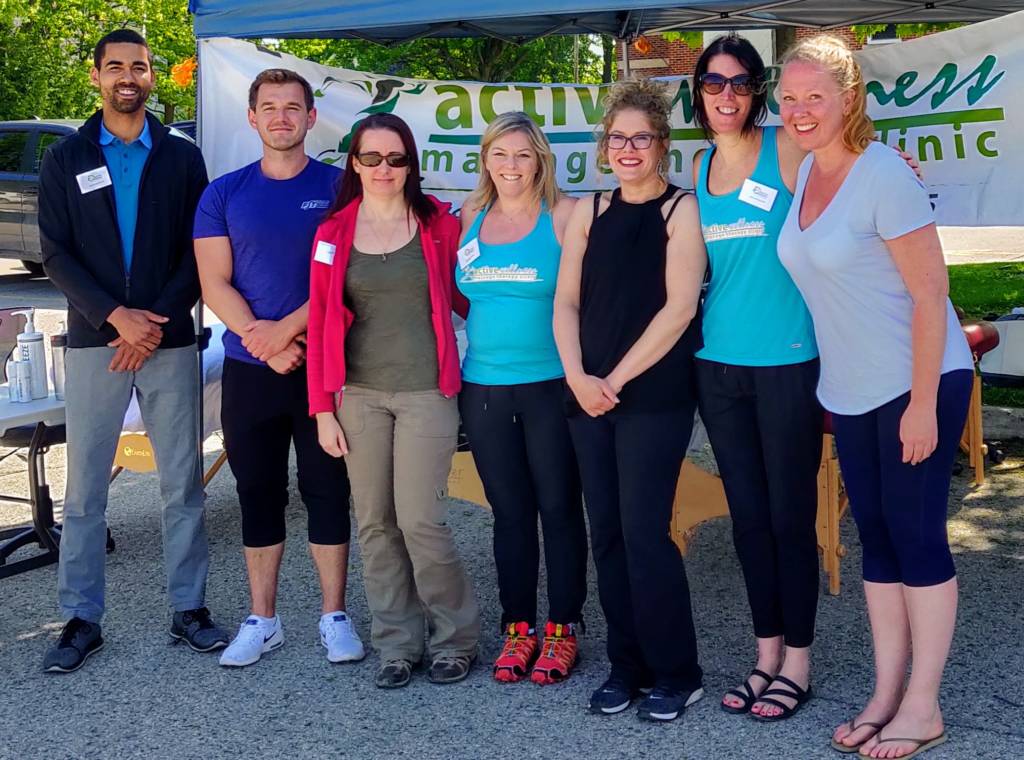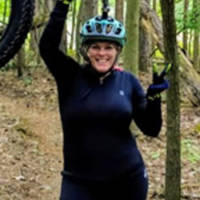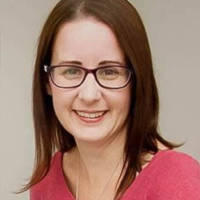 Sheri Denomme
Registered Social Worker (MSW), CranioSacral Therapy,
Reiki Master/Teacher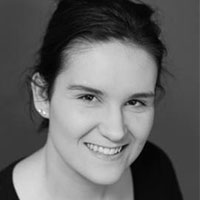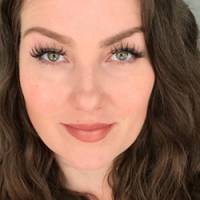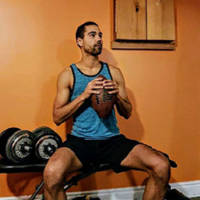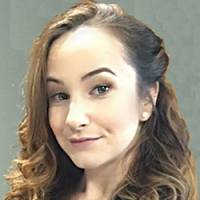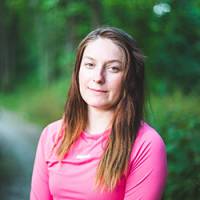 Charlene Watson
RMT, BA
Owner of Active Wellness Massage Therapy Clinic
---
Charlene is a massage therapist and the proud owner of Active Wellness Massage Therapy Clinic.  She developed a natural approach to health care by relying on it as a gymnast in adolescence and sport injuries as an adult.  Knowing that she wanted to help people directly and was fascinated by human anatomy, massage therapy was the perfect career choice. As a massage therapist she has become competent treating cervical nerve impingements, whiplash, sciatica, herniated disk injuries, post orthopedic surgery rehabilitation, concussions, tendinitis, plantar fasciitis, and has a passion for treating children, athletes, doing pregnancy massages and motor vehicle accident claims.
When it comes to finding a massage therapist that can tell you what massage therapy can do for you, the frequency of your massage visits and how many visits it will take for you to get better or feel actively well again Charlene is able to communicate that treatment protocol for you.
In her personal time Charlene's favourite thing to do is to be outdoors and travel. Mountain biking year round on the trails locally and all over Ontario is what she does the most for herself. She also loves to swim, do spin classes, snowshoe, hike, go camping, relax at the beach, cook and be with her family.
"
The purpose of my work is effective treatment, educating my clients about self-care, and encouraging them to maintain optimal health of their body. I am always that therapist recommending home care instructions for clients whether it be stretches, when to use ice or heat, and the do's and do nots that can really make a difference when it comes to self-care
"

She graduated in 2002 from D'Arcy Lane Massage Therapy School and has been registered with the College of Massage Therapists of Ontario since 2002.  She graduated with honours in 2000 from Brock University with a Bachelor of Arts in Community Health. Charlene has also been a member of the London Professionals Group since 2008.
Charlene has been a massage therapist for the following:
2014 LPGA Canadian Pacific Women's Open
2013 World Figure Skating Championships
2011 Canadian Men's Curling Championships – The Brier
2010 Canadian Figure Skating Championships
2007 World Synchronized Figure Skating Championships

2006 Canadian Women's Curling Championships – Scott Tournament of Hearts

2006 LPGA Canadian Women's Open
2001 Canada Summer Games
Sheri Denomme
Registered Social Worker (MSW), CranioSacral Therapy, Reiki Master/Teacher
---
Sheri graduated with a Masters in Social Work in 2007, is a Registered Social Worker and a member of the Ontario Association of Social Workers. She became a Reiki Master/Teacher with the Canadian Reiki Association in 2013, and has continued her learning by completing courses in CranioSacral Therapy and a graduate certificate in the Workplace Wellness and Health Promotion Program in 2019.
Sheri believes in an integrative approach to health and wellness where both traditional and holistic practices can be combined to maintain good health. Sheri is especially passionate about working with people in workplaces to alleviate stress, athletes, and with those who live with injuries, chronic pain, headaches, migraines, post concussions symptoms to help them gain optimal health.
"Helping you go about your day in a more relaxed, calm, and balanced state of being" – Sheri Denomme
What is Reiki?
Reiki means "Universal Life-force Energy" and is a set of concepts that make up an overall system. Mikao Usui developed this healing system in Kyoto, Japan around 1914, after experiencing a high energy state on the mountain, Kuramayama. A part of this system is a set of 13 main hand positions where hands would be lightly placed on the head, torso and back during Reiki sessions as an aid to help the individual heal mental, emotional, physical, and spiritual aspects of the self.
Some of the areas Reiki can potentially help you are:
Creating a sense of overall relaxation and well-being
Relieving Stress
Reducing Pain and medication usage
Aiding in healing from injuries and illnesses
Infertility
Creating healthier habits or practices
Moving forward on aspects of your life
Overall balancing your mental, emotional, physical, and spiritual self
What is CranioSacral Therapy?
CranioSacral Therapy is a light touch, hands on, whole body treatment technique developed by Doctor John E. Upledger in 1970's. It helps to improve the overall functioning of the body and in the central nervous system by releasing restrictions in the CranioSacral system.
Some of the areas CranioSacral Therapy can potentially help are:
Migraine and Headaches
Chronic Neck and Back Pain
Motor-Coordination Impairments
Central Nervous System Disorder
Orthopedic Problems
Concussions and Traumatic Brain Injuries
Post Traumatic Stress Disorder
Alzheimer's disease and Dementia
Spinal Cord Injuries
Scoliosis
Learning Disabilities
Chronic Fatigue
Emotional Difficulties
Stress/Tension Problems
Fibromyalgia and other Connective Tissue Disorders
Temporomandibular Joint Syndrome
Neurovascular or Immune Disorder
Integrative Holistic Therapy
A holistic approach to therapy, by looking at each person as "whole", helping them to heal all aspects of the self-mentally, emotionally, physically and spiritually. We will work together to identify your needs and determine what therapies would best suit you, such as CranioSacral Therapy, counselling, or relaxation techniques such as Reiki, etc.
Specialties
Stress
Chronic Pain Health Conditions
Motor Vehicle Accident injuries/claims (MVA)
Spirituality
Haleigh O'Neill
Registered Massage Therapist
---
Haleigh graduated in May of 2017 from D'Arcy Lane Institute of Registered Massage Therapy.
She is registered with the College of Massage Therapists of Ontario (CMTO) and is a member of the Registered Massage Therapists Association of Ontario (RMTAO).
She understands pain can be debilitating and exhausting. Haleigh recognizes that it appears in many forms. She knows this is a result of stress, chronic illness or injury and limits your ability to enjoy life's activities.
Armed with experience and knowledge, her goal is to help relieve your pain or discomfort.
Haleigh uses a variety of modalities individualized for you, to stimulate your body's own natural healing process.
"
Together we move toward your continued physical well-being.
"
Andrew Johnson
RMT
Registered Massage Therapist
---
Andrew has been a massage therapist at Active Wellness since 2017. Andrew graduated from D´Arcy Lane School of Massage Therapy in 2012. Before attending D'arcy Lane, Andrew graduated from Fanshawe College with a Business Marketing Diploma. Discovering a life of constant seated desk/computer work, he decided to take on a new path that involved physical labour, working with people, and helping others. Through Massage Therapy, Andrew is looking to provide effective clinical treatments that will increase the physical and mental well-being of the client.
Andrew has past experience working as a Physiotherapist Assistant and as part of the GoodLife Health Centres Team. He has worked with a variety of clients ranging from athletes to desk workers, working on a variety of conditions including; Low back and neck pain, repetitive strain, rotator cuff injuries, herniated disk, ITB syndrome, scoliosis, thoracic outlet syndrome, and more.
"
The body has the innate ability to heal itself
"

Andrew is currently attending school at the Canadian Academy of Osteopathy. Continuing his journey into finding good health.
Vanessa Hack
Registered Massage Therapist
---
Highly empathetic and friendly Registered Massage Therapist committed to her massage therapy profession. Vanessa offers high quality patient care, professionalism and dedication to her work. She provides excellent customer service, is a strong communicator, trustworthy, enthusiastic, highly organized and accurate, and is committed to exceeding expectations.
Vanessa is knowledgeable of a wide range of massage techniques including Swedish, Deep Tissue, Sport and Prenatal.
Her Certifications and Licenses are Registered Massage Therapist in the Province of Ontario, WHMIS, First Aid, CPR,
"I have the ability to motivate others.
"

Vanessa graduated Fanshawe College in 2019 from the massage therapy program with a Massage Therapy Diploma.
Jessica Haster
Registered Massage Therapist
---
Jessica is a 2019 graduate of the massage therapy program at trios college. Having become registered November 2019 she is eager to start her massage career and to start helping people feel better.
With a deep understanding of anatomy and how the systems are connected, Jessica combines massage treatment with corresponding home care for clients to get the best possible results from treatment.
Jessica individualizes each treatment, integrating various techniques, passive movements and pressure needed to help relieve ailments and help clients leave feeling better then when they arrived.
Areas of focus for Jessica for massage include but are not limited to:
Deep tissue
Prenatal
Infant and child
Therapeutic treatment plans for injuries
Kassandra Martin
RMT
Registered Massage Therapist
---
Kassandra is a Registered Massage Therapist and a member of the College of Massage Therapists of Ontario as well as a member of the Registered Massage Therapist Association of Ontario. Kassandra grew up in Grand-Falls, New Brunswick. She later moved to Tupperville with her family. She attended Lambton College in Sarnia, Ontario for Massage Therapy and graduated June of 2017. She has always had an interest in the healing of the human body, which led her to pursue a career as an RMT. She is trained in Trigger Point Therapy, Fascial Release, Pregnancy and Infant massage as well as certified for Therapeutic Ultrasound. She enjoys helping clients heal and relax.
Kassandra believes that massage is a vital part of life and helps the body release any stress and tension it may carry.
About us
Conveniently located in central London, Ontario to provide professional health care in a relaxing environment. Our experienced and dedicated staff provide effective treatment to all ages for acute and chronic conditions, sports injuries and motor vehicle accident injuries.
Open Hours
Mon-Fri: 9 AM – 8 PM
Saturday: 10 AM – 5 PM
Sunday: 11 AM – 5 PM
Newsletter